Home
Talk

2
590pages on
this wiki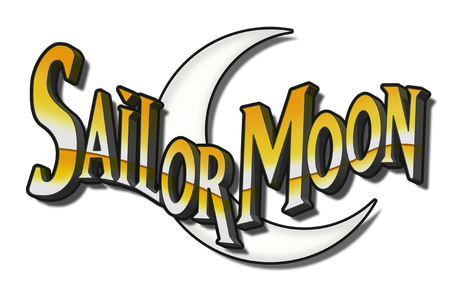 About this wiki | New pages | Categories | Wiki tutorial | Help pages | Sailor Moon Anime Wiki:Sandbox
Manual of Style | Blocking Policy | Frequently Asked Questions | Help: References and Citations | Images | Profile Image Change

A fan community and encyclopedia for
the English Dub of Sailor Moon and Sailor Scouts that anyone can edit!
Our database currently contains 590 articles and 1,058 images.

For your best browsing experience, we recommend that you create an account.
Before you start to edit our wiki be sure to check out our Policies and Guidelines.
Note: When the reboot comes out, its content is not to replace that of this wiki. Either it will get a separate wiki made by those who are interested in watching it, details will go to appropriate sections on Sailor Moon Wiki, or reboot episodes will get separate articles, and if any character information is different it will have a separate section on the character's article.


About Sailor Moon
Sailor Moon, known in Japan as Pretty Soldier Sailormoon (美少女戦士セーラームーン, Bishōjo Senshi Sērāmūn?), is a Japanese multimedia franchise series which originated as a manga written and illustrated by Naoko Takeuchi.
Science fiction and fantasy historian, Fred Patten and journalist Paul Gravett, credited Sailor Moon for popularizing the concept of a team of magical girls, and resurrecting the magical girl genre. Sailor Moon redefined the magical girl genre, as previous magical girls did not use their powers to fight evil, but this has become one of the standard archetypes of the genre. (Read More)
Featured Article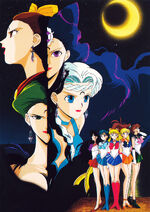 Sailor Moon R (美少女戦士セーラームーンR Pretty Soldier Sailor Moon R) is the second season of the Sailor Moon. R's episodes were aired out of order, November 6, 1995 through December 8, 1995 on the UPN Network. Sometime after UPN later cancelled the show. A fansite organization named "Save Our Sailors" (S.O.S.) campaigned and petitioned to save the show after UPN dropped the show because that its target audience were "younger audiences", but website activity revealed it attracted older audiences.

DiC later responded to the petition and announced that Sailor Moon R would debut on the USA Network June 9, 1997. However, in December 1997, Sailor Moon R and several other children's programming were dropped from the USA Network after a change of ownership in the network. April 1998, however, Cartoon Network gained syndication rights for Sailor Moon R. Sailor Moon debuted on Cartoon Network's Toonami June 1, 1998. The final seventeen episodes of Sailor Moon R premiered November 30, 1998 through December 22, 1998. Sailor Moon become the highest rated series on Toonami, August 1998, before it was overtaken by Dragonball Z in December of the same year. (Read More)
Featured Video
Sailor Moon News
Featured Polls
Your favorite Outer Sailor Scout
Your Favorite Inner Scout?
Your Favorite Serena Actress
The Season you watch the Most?